Why become a technology partner?
Set the benchmark
Differentiate your offering with our Ackcio Beam industrial data acquisition platform that uses a patented long-range wireless mesh network to monitor sensors accurately and reliably in both above ground and underground environments.
Accelerate speed to market
Shorten your development time with our Ackcio Beam solution that is easy to integrate with your systems.
Expand your reach
Enjoy the benefits of Ackcio Beam automation technology with an increased value from our joint solutions for our shared customers.
Expert advice and training
Receive training to keep current with wireless data acquisition solutions and the monitoring industry.
Partner Resources
Supported with joint sales and marketing activities.
Our growing list of software manufacturer partners
Encardio-rite offers Drishti, a web-based real-time automated monitoring system that collects data from multiple sensors used in large civil engineering and structural projects.
Geotechnical Observations' web-based platform Geodaisy® provides data management and storage as well as "real-time" graphical representations of structural and geotechnical monitoring data. It also provides useful tools for users to analyse and interpret their monitoring results, and produce automatic and on-demand reports.
iLotusLand provides a cloud based IoT platform, connecting and integrating multiple IoT devices in real-time, enabling you to make data-driven decisions.
Insight Terra provides a cloud-based environmental and infrastructure risk management platform that enriches and transforms raw geotechnical sensor data in real-time into meaningful insight, presented on a customizable dashboard.
Best Geotechnical Engineering Monitoring Systems. Inzwa Cloud makes managing your complex data simple, Inzwa Cloud is geotechnical monitoring, simplified - Inzwa Technologies.
sensemetrics offer the only market-proven cloud-based enterprise-level software platform that transforms industrial sensor data into real-time situational awareness, enabling active risk management and safety solutions instantly.
IoTailor has developed connection and integration paths for the majority of industrial sensors in the market, either directly to the platform or through connectors.
Beemetry provides management systems and integrates data from multiple sensors for monitoring, visualization and risk analysis in real-time, supporting timely decision making.
Vista Data Vision, now part of Bentley Systems, is an industry-leading platform for instrumentation, data acquisition, management and visualisation. Bringing real-time insights from the field to business.
Senior Director - Infrastructure IoT of Bentley Systems
I'm happy to have Ackico as our official technology partner. Ackcio wireless monitoring solutions monitor various geotechnical and structural sensors in multiple industries. I look forward to our customers being able to easily integrate their Ackcio monitoring systems into our Vista Data Vision platform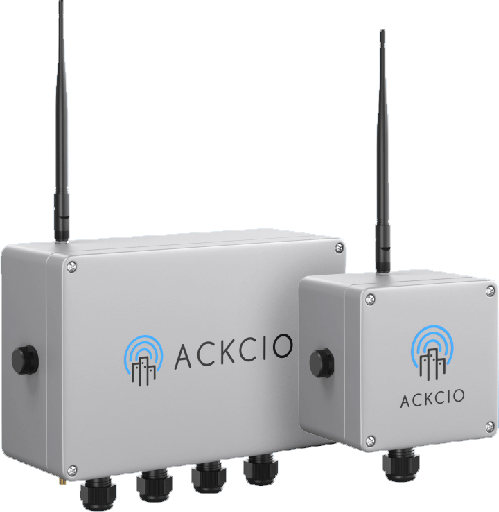 We'd like to hear from you. Whether you're a small startup or a global multinational, we have room in our partnership program to enhance our connections and reach a bigger audience. Connect with us if you're interested in our partner offer.